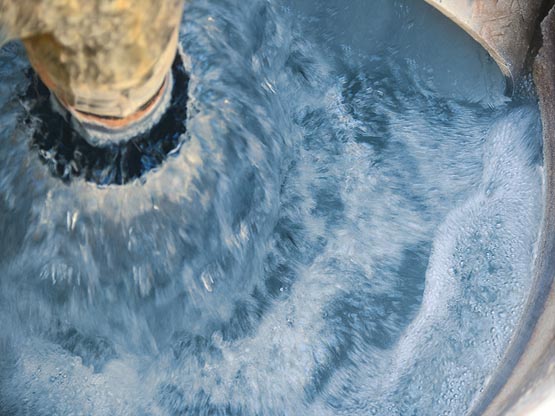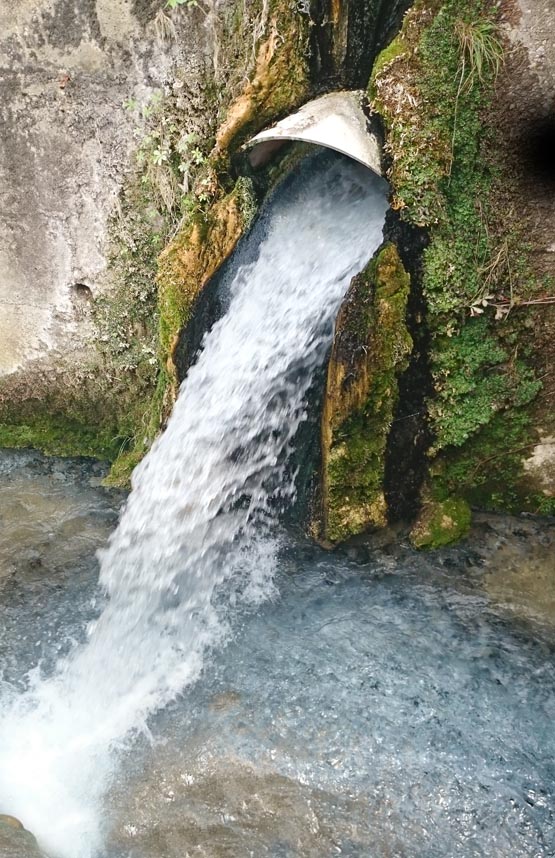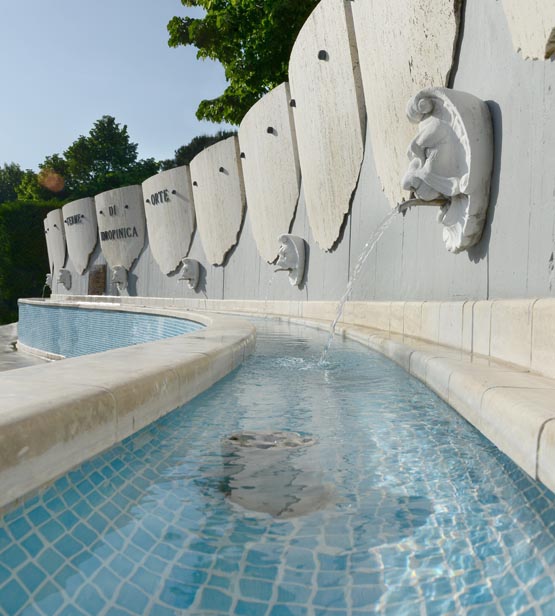 Water has always been considered an element of vital importance both for human survival and for the development of civilization. In fact, the origin and the development of many populations have always been strictly connected with the presence of water. Human beings also believed that water could protect them from diseases and favour their healing. For all these reasons magic powers have been attached to it since ancient times, to such an extent that it was considered a gift from the gods. Numerous myths and legends tell of miraculous waters which heal all kinds of disease, either of the soul or of the body.
Based on the Legislative Decree No 176, October 8th 2011 enacted to implement Directive 2009/54/CE, the waters of the "Terme di Orte" qualify as: mineral, hypothermal, sulphureous, microbiologically pure, rich in mineral salts, bicarbonate calcic, sulphate, magnesic, fluoride. The water flows directly from underground at a temperature of 30 C° and, due to its composition, is suitable for the treatment of many skin diseases.
At the thermal resort, besides balneotherapy in the two pools and under the hydro-massage waterfall, drinking treatments are also available at our fountain "Le Sette Cannelle" (The Seven Waterspouts).
It is possible to attribute the following characteristics to the water of the Terme di Orte:
Thermal as the temperature is >30°
Naturally carbonated as the carbon dioxide is free at the source >250 mg/L
Rich in mineral salts as the fixed residue at 180° is >1500 mg/L
Containing bicarbonate as this parameter is in concentration >600 mg/L
Sulphate as the sulphate ion is present in a concentration >200 mg/L
Calcium as the calcium ion is present in concentration >150 mg/L
Magnesium as the magnesium ion is present in concentration >50 mg/L
Fluorinated as the fluoride ion is present in concentration >1 mg/L
Sulphurous as it contains hydrogen sulphide
Acidic as the carbon dioxide releases at the source >250 mg/L
Microbiologically pure as the absence of biological contamination is demonstrated
TERME DI ORTE"Your leisure, your health"