In the big hot spring pool there is a thermo-mineral waterfall which will restore you with its vigorous therapeutic hydro-massage.
An area of this pool (reserved for swimmers) is equipped with a diving board and it is therefore dedicated to our more active guests.
For children there is another swimming pool, suitable for children's fun, with shallower water.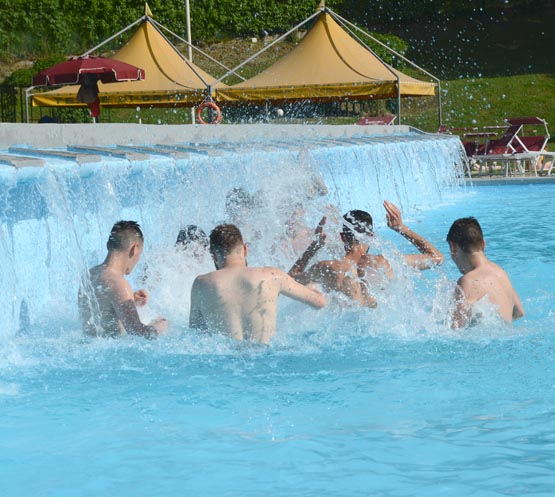 TERME DI ORTE"Your Leisure, Your Health"